Jenny on the Rocks
A five-year project making the busiest spot in Grand Teton National Park more visitor-friendly is almost finished.
By Geraldine Stal
Photography by Bradly J. Boner
IN THE 1930s, when the first trails were designed and built around Jenny Lake in Grand Teton National Park (GTNP), thousands of visitors used them each year. Today, more than 1 million people visit Jenny Lake; it is the single most visited spot in the park. But, "It is confusing," says GTNP landscape architect Matt Hazard. Proof of this is in the two most frequently asked questions at Jenny Lake's small visitor center: (1) Where are the bathrooms?; and (2) Where is the lake? Leslie Mattson, president of the nonprofit Grand Teton National Park Foundation (GTNPF), which exists to support the park, says, "We can do so much better."
For four years, the park, in conjunction with the GTNPF, has been working on doing better. Last August, the foundation's "Inspiring Journeys: A Campaign for Jenny Lake" initiative hit its goal of raising $14 million. Combined with $4 million from GTNP, this is enough to give Jenny Lake the biggest face-lift it's ever had, including improved trails, new overlooks, new interpretive areas, a beautifully designed beach, and over 1,000 linear feet of new dry stone wall. While there is still major work being done this summer, and descriptive elements will be added in early summer 2018, visitors can already enjoy some of the big improvements. The following pages offer a guide to the new Jenny Lake, along with a few reasons to come back when everything's finished.
---
East Shore
The eastern shore of Jenny Lake is the single busiest area in GTNP. But, "There was no real focal point when you arrived," Hazard says. "Or even signs saying 'Jenny Lake.' " Kim Mills, GTNPF's director of communications, corporate relations, and estate planning, says, "People would walk in circles trying to find the lake and the boat dock. It was a spider web of trails with many of them being redundant." Areas, especially along the lakeshore, were severely damaged. But, thankfully, all this has changed (except for the part about Jenny Lake being the most popular place in the park).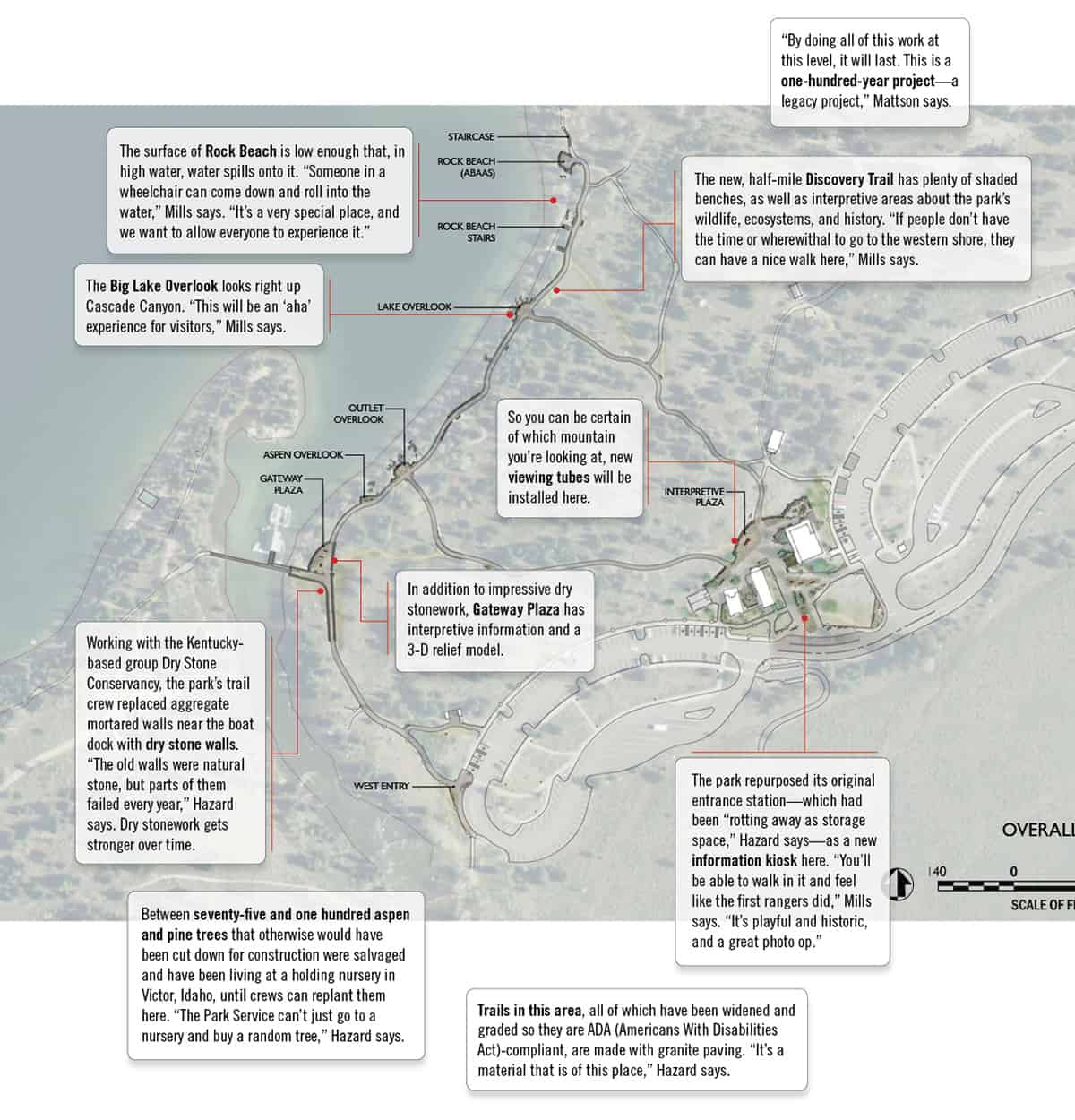 ---
West Shore
The western shore of Jenny Lake is designated "recommended wilderness," which means there are no interpretive elements or pavement here. Also, no mechanized/motorized tools are allowed; the trail crew has done all of the work on this side using only hand tools.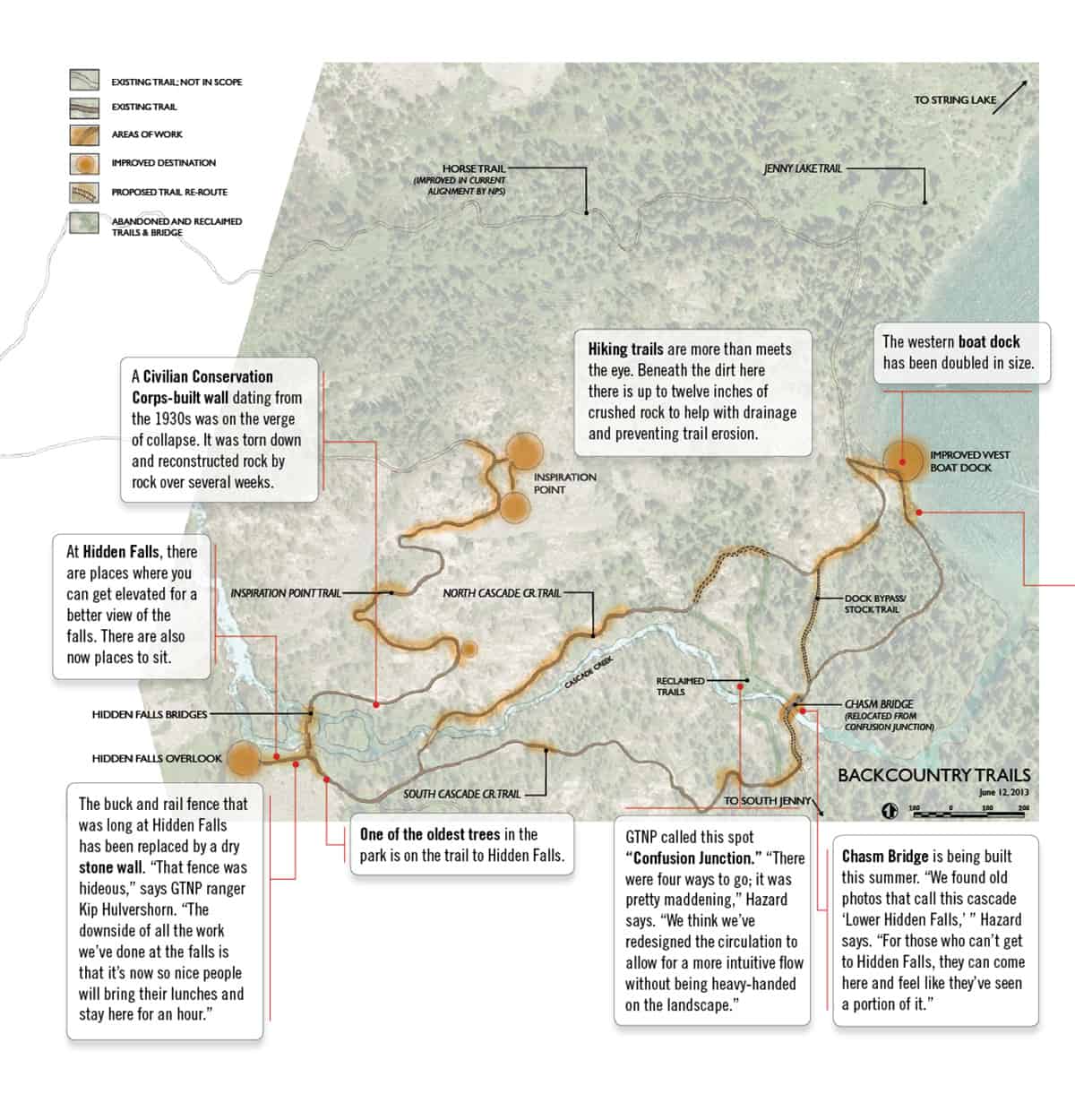 ---