Jackson Hole magazine's staff and roster of freelance writers and photographers love this valley and they want readers to love it too. From Jackson Hole locals, to the places, events, businesses, organizations, and landscapes that make this valley one of the greatest, most beautiful places in the world. (Jackson Hole magazine admits to being biased in this regard.) Whatever the subject, Jackson Hole magazine's goal is action: its stories help readers make the most of their time here, or, if they already live here, shine a spotlight on something, or someone, new.
Jackson Hole magazine is a publication of Teton Media Works, Inc., a locally owned and operated media company in Jackson, Wyoming. Built upon a foundation of independent, quality journalism, Teton Media Works publishes daily and weekly newspapers, websites, magazine and special interest publications.
Our Team
Based in Jackson, Dina Mishev has been writing for Outside, Sunset, The Washington Post, The Dallas Morning News, Skiing, Ski, and Hemispheres, among other publications for 15 years. Her writing has won awards from the Society of American Travel Writers and also the National Snowsports Journalists Association. Dina has been a columnist for the Jackson Hole News & Guide on and off since 1998. In 2011 she assumed the role of editor in chief of Jackson Hole magazine. She is also presently the editor of the national luxury travel magazine Inspirato. Since fall 2014, Dina has been working on reimagining the magazine that was formerly Teton Home & Living. RANGE debuts in 2015 and Dina is its editor.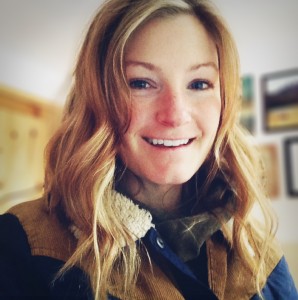 Colleen Valenstein
Art Director
Colleen graduated from Northeastern University with a dual major in Graphic Design and Multimedia. She was the art director for Homestead magazine and Jackson Hole Traveler and currently works on Teton Family, Jackson Hole magazine, A Grand Wedding, RANGE, and Images West. When not cranking on magazines, Colleen can be found playing in the mountains, either on a mountain bike or skis.
Bradly J. Boner
Photo Editor
Brad's career as a photojournalist spans almost two decades of documenting some of the most culturally-rich corners of the American landscape.. Brad currently works as chief photographer for the Jackson Hole News&Guide. He is also the photo editor of Images West, a guide to the arts in Jackson Hole. Brad lives on the west side of the Tetons in Victor, Idaho, with his wife, Jeannette, their daughter, Adeline, and their blue heeler, Sadie.
Pamela Periconi
Copy Editor
After more than two decades in the valley, Jackson Hole magazine copy editor and New York native Pamela Periconi is confident she has officially lost her "dude" status. Besides her role as assistant editor at the Jackson Hole Daily for the last sixteen years, Pamela stays busy copyediting additional publications in the Teton Media Works family—including Teton Family Magazine, RANGE, and A Grand Wedding—along with other area magazines and books. When not obsessing over proper comma placement, she enjoys running, watching birds, singing with her guitar, and shooting targets, preferably at long range.
Kevin is owner, president and publisher of Teton Media Works, Inc. A graduate of Arizona State University's Walter Cronkite School of Journalism and Telecommunications, he began his career with Freedom Communications' flagship newspaper, the Orange County Register in Santa Ana, CA. Kevin joined the Jackson Hole News in 2001 as associate publisher, overseeing operations and later became COO and partner. He formed Teton Media Works in 2012 to continue the tradition of independent, family ownership of local media. Outside of publishing. Kevin can be found spending time with his family and doing anything involving adrenaline, skis and bikes.