Tetonscapes: Natural Beauty
Yes, our summer wildflowers are gorgeous; Jackson-based Alpyn Beauty uses them to make your skin gorgeous too.
by dina mishev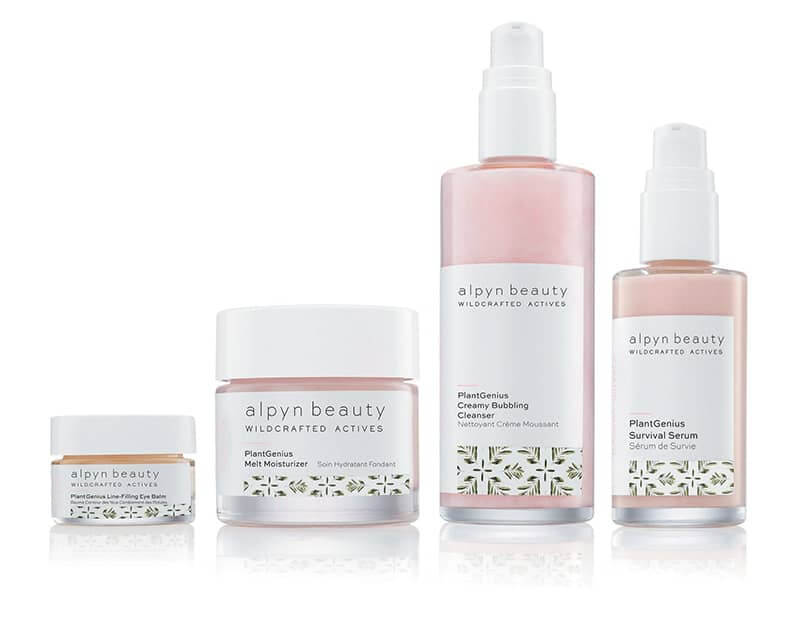 Courtesy Photo
KENDRA KOLB BUTLER likens the chamomile, calendula, arnica, borage, and sage that grow in the mountains around Jackson Hole to athletes training at altitude. Even grown at sea level, these plants boast properties that can nourish skin, heal burns and bruises, boost skin cell strength, and protect skin from free radical damage. They are also anti-inflammatory and anti-bacterial. But here, at more than 6,000 feet in elevation, "they've had to fight for their survival," Butler says. "They found a way to adapt and flourish in high altitude with low humidity, little oxygen, intense sun, harsh wind, and heavy snowfall. They're supercharged."
A 15-year veteran of the luxury skincare industry and the founder of Jackson Hole's first beauty apothecary (she opened Alpyn Beauty Bar in 2016), Butler launched her skincare line using these supercharged plants in 2018. The heart of the line is the proprietary PlantGenius complex: a blend of arnica and chamomile foraged locally, along with borage, sage, and calendula hand-cultivated at a local organic farm.
"If you can't live here, maybe you can put some of Jackson Hole on your skin."


Kendra Kolb Butler, Alpyn Beauty founder
Today Alpyn Beauty includes five products—moisturizer, cleanser, serum, eye cream, and, new this November, a calming midnight mask with wild dandelions. "People think dandelions are bad, but it is such an amazing plant," Butler says. "It is rich in vitamin K, which is detoxifying and anti-inflammatory."
The line is sold at Alpyn Beauty Bar in Wilson, and it is also available nationally. "If it is nourishing and calming for skin in Jackson Hole, where the elements and environment are so harsh, it is going to perform at rock star level at sea level," Butler says. Goop, owned by actress Gwyneth Paltrow, and Credo Beauty have carried the line since its founding. This fall, Saks Fifth Avenue and Bluemercury also started carrying it. JH